---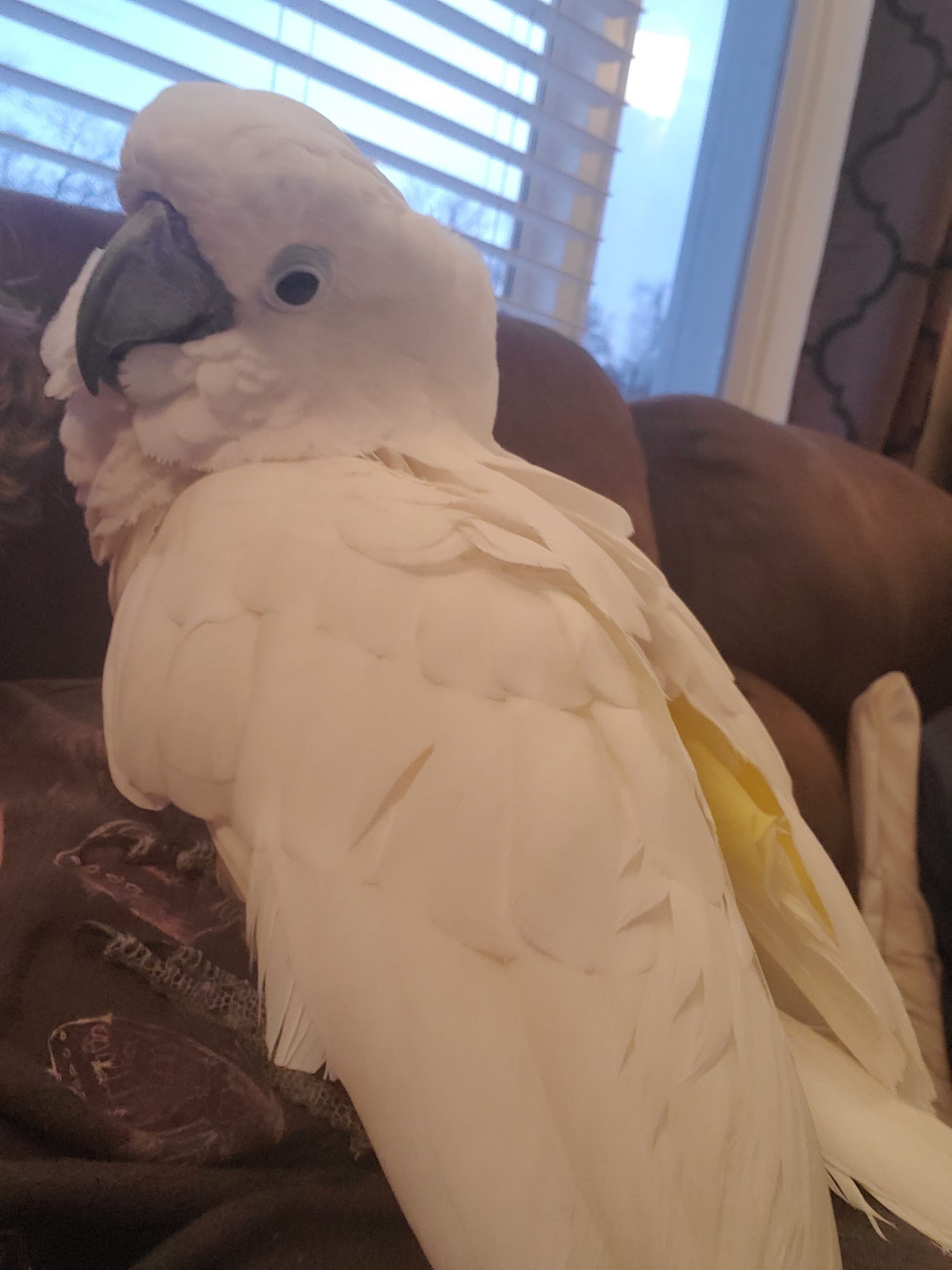 Zeus is ready for adoption!
You MUST have Cockatoo experience. Although he is a wonderful, even tempered bird, you have to know how to read Cockatoo body language and adjust your energy accordingly.
He has adapted well to our household, loves to play on his playtop cage (must have toy in foot/mouth at all times!) and loves attention from either of us. Yes, he will cuddle, but you have to know the limits of snuggle time. Please tell us why your home would be the perfect fit for Zeus!

You must complete our Adoption Application at www.softlandingparrotrescue and be prepared to send us a home video prior to your interview. Also, you must live within 250 miles of Grand Rapids to be considered for adoption. His adoption fee is $500 and will include a playtop cage.