Tippy and Sarah are a bonded pair and must be adopted together. They are over 40 years old and will 'step up' once you know how to approach them. They will hang out on various perches together, and Sarah loves to set herself on top of Ken's head. (yes, you read that right!) Sarah is somewhat arthritic and has trouble maneuvering, but Tippy seems young and spry and he is an expert flyer always in close proximity to Sarah. She can fly when there's good food available. LOL.
If you are interested in adopting, please fill out our application! Their adoption fee is $400 and they would need a new cage.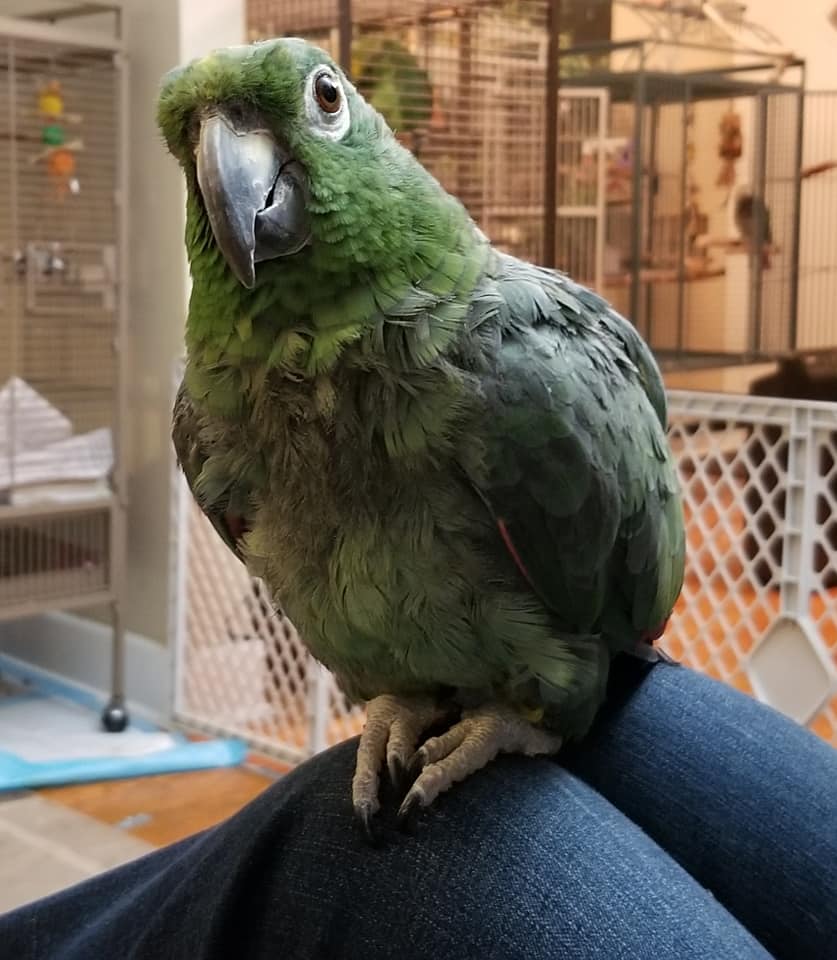 Sarah, Mealy Amazon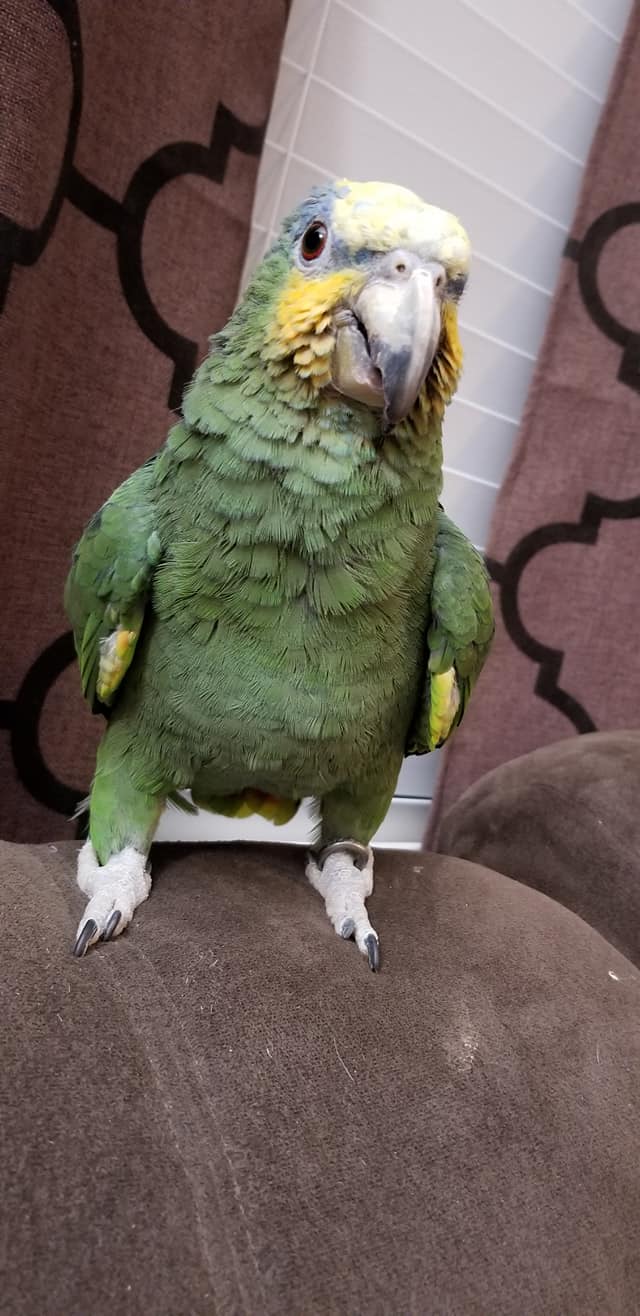 TIPPY, Orange-Winged Amazon
---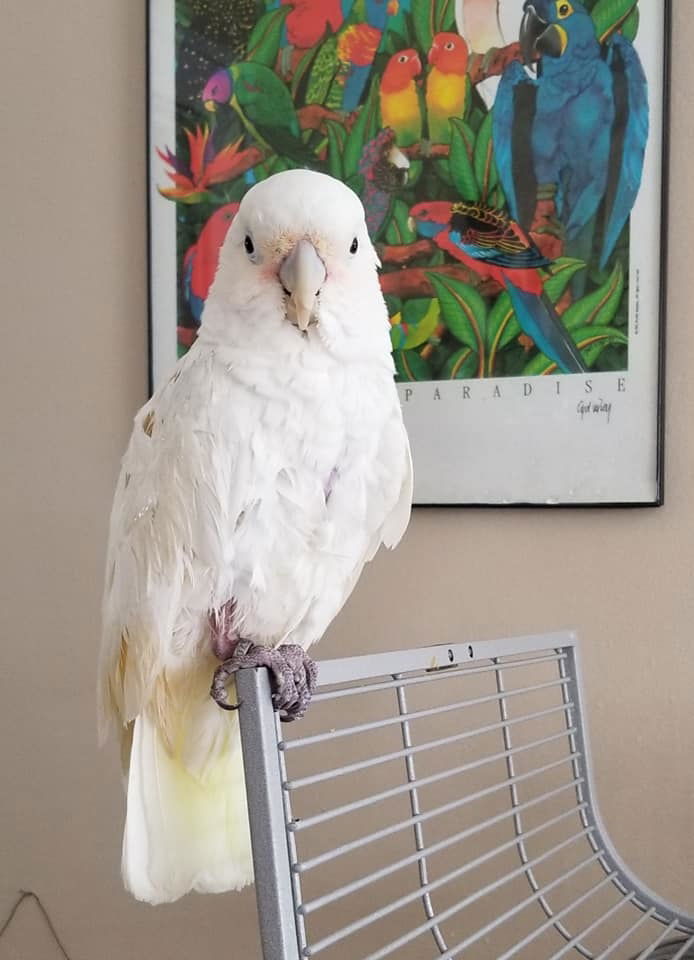 Meet Baby, a 9-yr. old Goffin's Cockatoo. She will be needing a qualified male human to be her best buddy. Her personality is adorable, she loves dancing, riding on your shoulder and just hanging out on her cage. She's getting better at eating a proper diet, but that could be a long-time struggle. We are working with her fear of new things and have finally watched her chew on a new toy!
If you have experience with Cockatoos and would like to meet her, please fill out our application! Her adoption fee is $350 and she will need a new cage.