Tippy and Sarah are a bonded pair and must be adopted together. They are over 40 years old and will 'step up' once you know how to approach them. They will hang out on various perches together, and Sarah loves to set herself on top of Ken's head. (yes, you read that right!) Sarah is somewhat arthritic and has trouble maneuvering, but Tippy seems young and spry and he is an expert flyer always in close proximity to Sarah. She can fly when there's good food available. LOL.
What we are looking for is a 'retirement' home for these two. We will waive the normal adoption fee in place of the new adopting family providing an excellent cage. They deserve to have a home where they are free to explore (they are pretty good at flying!) and just hang out much of the day. If you think you can provide that atmosphere, please let us know!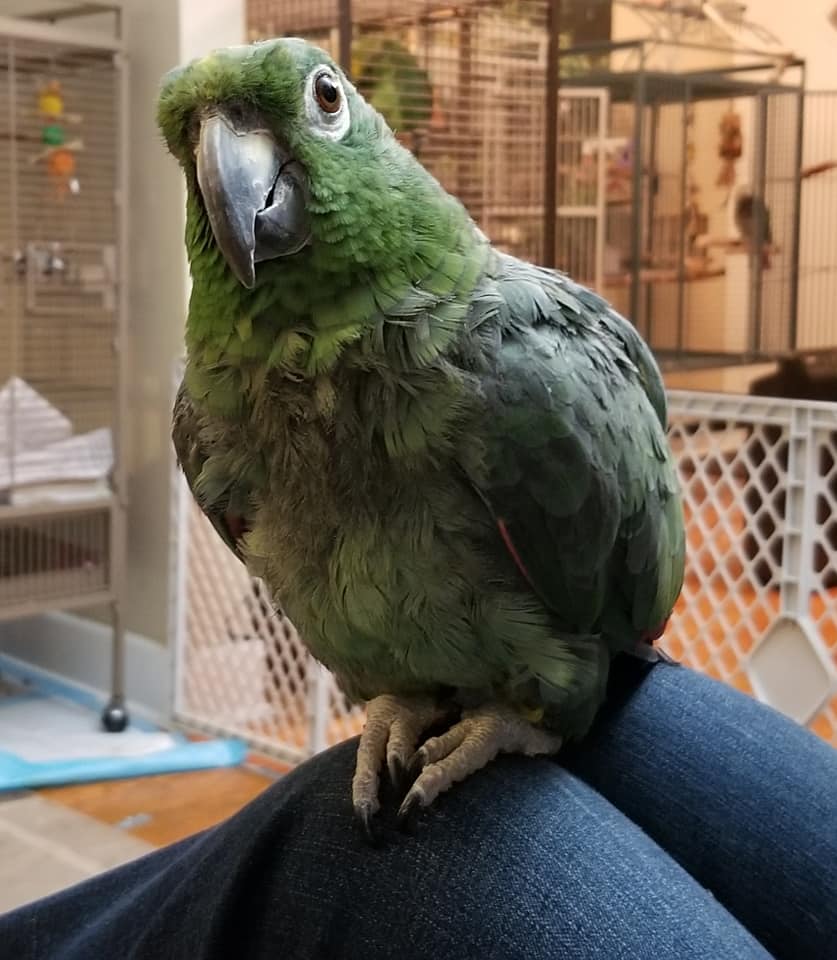 Sarah, Mealy Amazon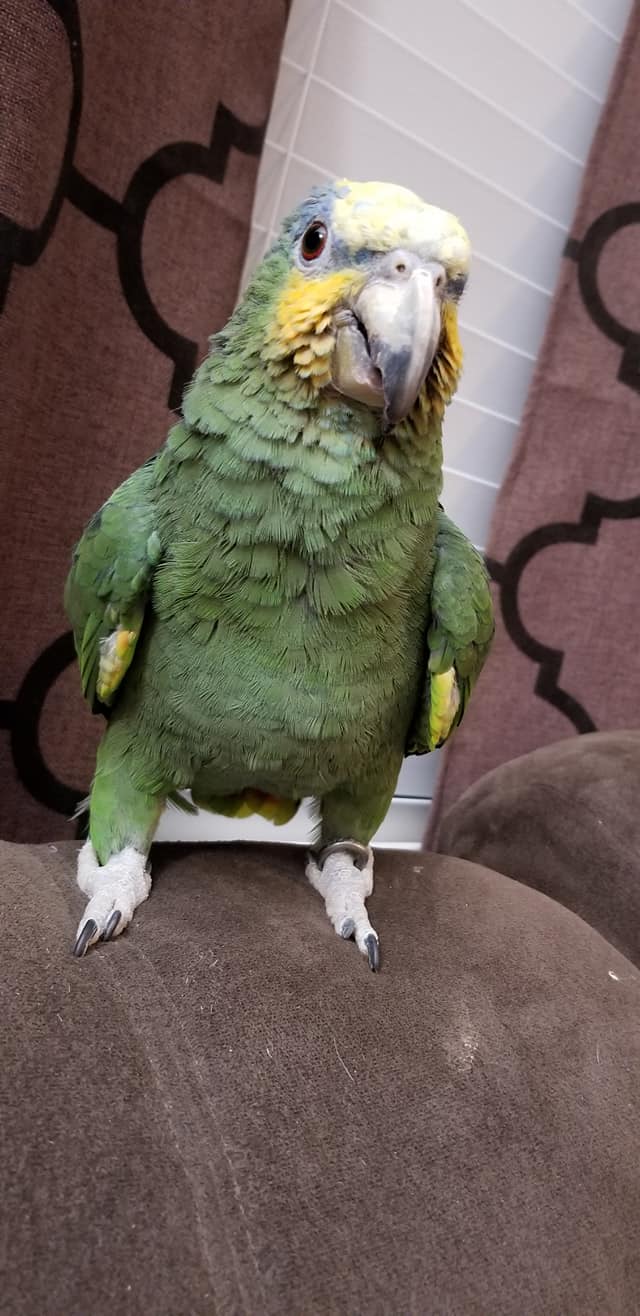 TIPPY, Orange-Winged Amazon
---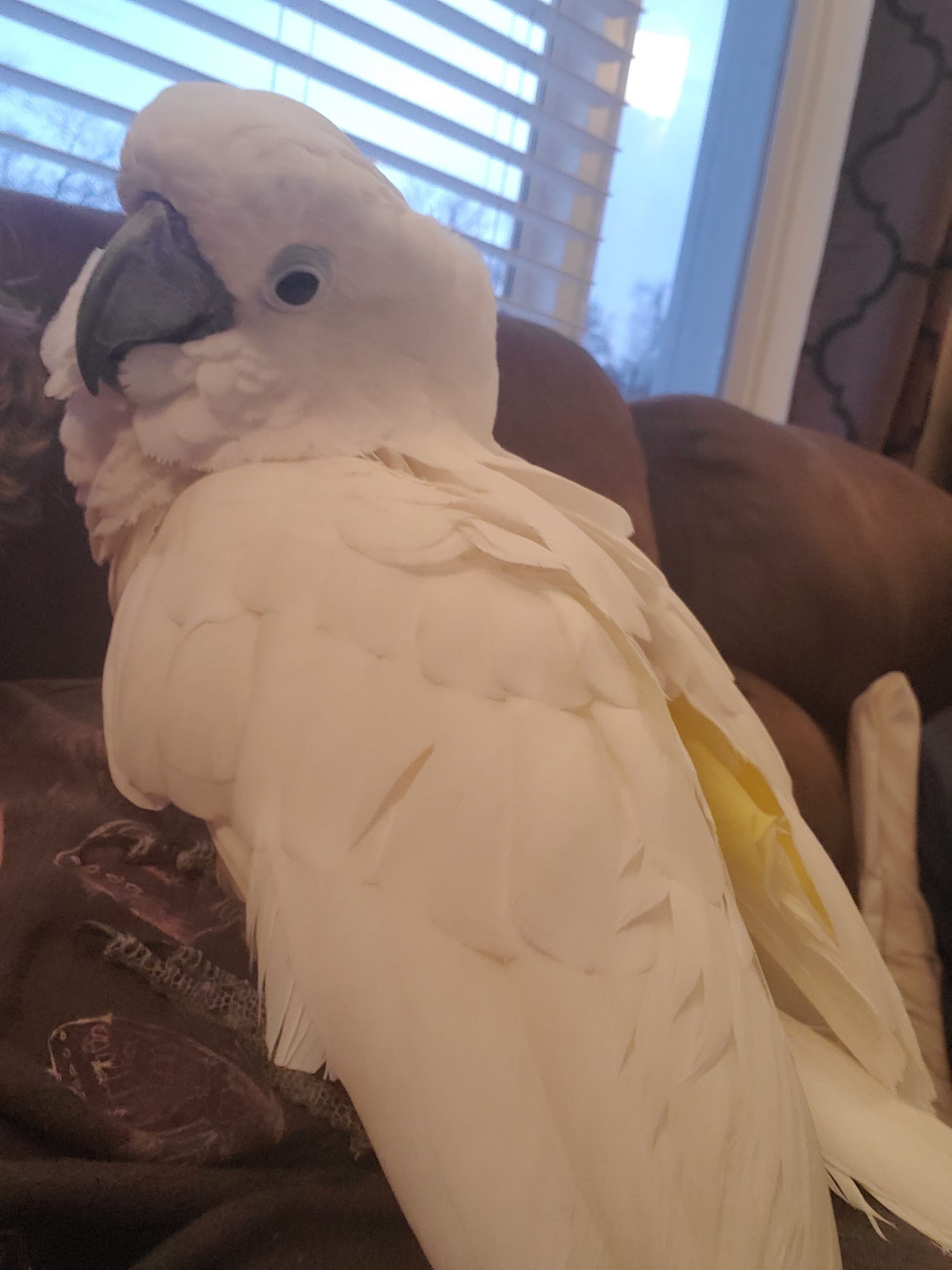 Zeus is ready for adoption!
You MUST have Cockatoo experience. Although he is a wonderful, even tempered bird, you have to know how to read Cockatoo body language and adjust your energy accordingly.
He has adapted well to our household, loves to play on his playtop cage (must have toy in foot/mouth at all times!) and loves attention from either of us. Yes, he will cuddle, but you have to know the limits of snuggle time!
The only 'issue' we have experienced is that he wakes up and starts playing around 3 - 4:00 a.m. Naturally, this doesn't harm anyone, but it can disrupt the other birds and humans that are fast asleep.
You must complete our Adoption Application at www.softlandingparrotrescue/services and be prepared to send us a home video prior to your interview. Also, you must live within 250 miles of Grand Rapids to be considered for adoption. His adoption fee is $500 and will include a playtop cage.